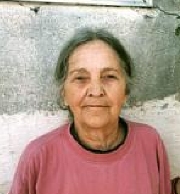 Moongate at Motherbird.com was founded by Summer Breeze of Motherbird Books in Silver City New Mexico in 1998. Summer Breeze was a champion of poets, poetry and world peace. She published continuously until a few years before her death in 2014. It is in the spirit of the Southwest, peace on Earth and Summer Breeze that we continue. She is our mentor and sage.
David Michael Jackson
Motherbird.com is published today by David Michael Jackson of Artvilla.com. Motherbird and Artvilla have been sister sites since David and Summer became two of the internet's first poetry friends in 1997. Motherbird and Artvilla remain two of the oldest remaining early websites of their kind on the net today. It is a silent tradition.
Says David:
Summer and I started together on a journey that I must continue while I can.
That's about it isn't it? These poetry sites pop up, some stay awhile, some stay a long time. The poets visit the sites like bees, spreading pollen. We are warmed by being a small part of it and lasting so long doing it. We thank our long time supporters who followed Summer.
I welcome the new poets.
The Motherbird is Summer Breeze.
Your humble servant is David Jackson