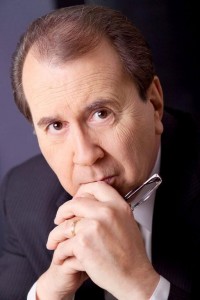 Oh, California!
by Ron Olsen
The Surfliner pulled out in the early morning haze
Rattling down the tracks
No looking back now
Hillary dressed like the palace guard
Wearing a white tent
Smiling far too broadly
A cheshire cat that swallowed a server
That ate the dove
That gobbled up a relationship with greed
Secrets impossible to keep
Smiling ear to ear
Supported by superdelegates
And a system rigged from the top
An unimpartial media
Telling us all along
Bernie had no chance
Sooner or later
You too will believe
As they peat and repeat
Endlessly bellowing
Bernie can't win
Bernie's a joke
Bernie's a Socialist
The only straight-shooter out there
Who
In the end
Was betrayed by even the free-thinkers
And radical freaks in California
Who turned their backs for a woman
No matter the price
Or didn't know they had to ask for a special ballot
Confusion breeding success for the lady candidate
And her husband's Foundation
Depriving the country
Of one last chance
At throwing the money changers
Away from the temple doors

You did it sunny Cal
No calling it back now
As media mavens gush
With satisfaction and self-congratulation
Oh, California!
Liberal, righteous, progressive California!
Proving they were right all along
Bernie never had a chance
Even when he did
The old Vermont steamer
Slammed by a wall
Of conspiracy and collusion
Intended and unintended alike
Leaving those on the inside
Insulated from any real accountability
As the nation returns to business as usual
And the political hacks blather on
About all the baggage she carries
Needing safari bearers
Hauling it on their broken backs
The train now just a dot
In the distant
California sun
Ron Olsen is a Peabody and Emmy Award winning journalist.  After more than 30 years in Los Angeles, he and his wife recently moved to rural Maryland.  More of his poetry can be found at http://workingreporter.com/poetry.html