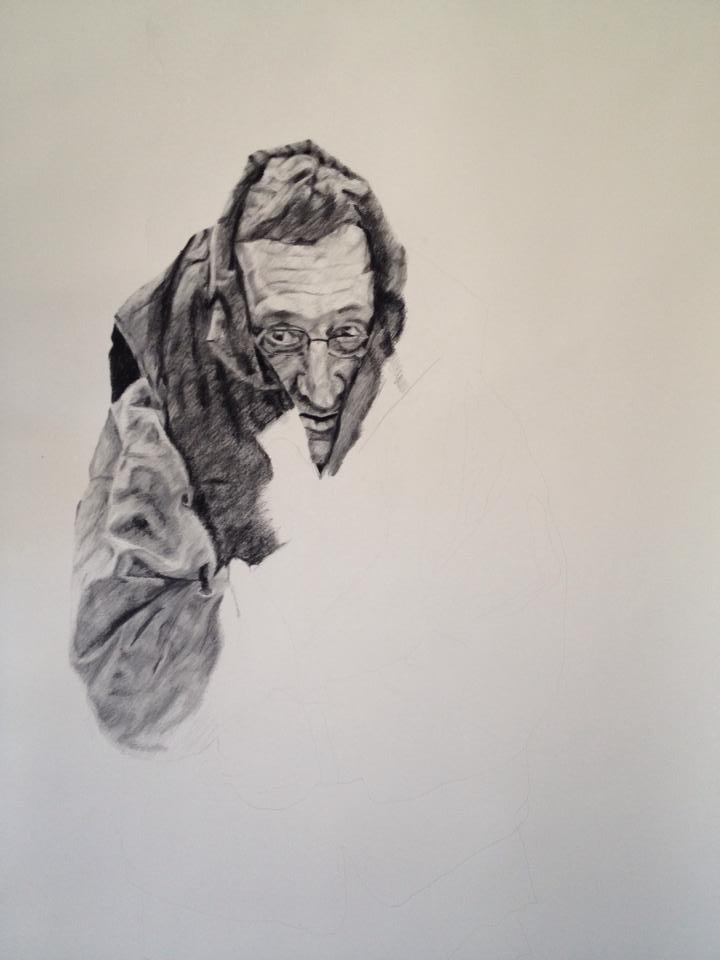 Hello is anybody there are you listening at all what the hell's wrong with you people, so the world is going crazy, it really is, it's going crazy it can be and there's nothing that you can do to stop it, I guess.
When I was born it wasn't easier, even as the baby. The umbilical cord was still attached to me when I looked around I noticed that somebody was slapping me, and he turned out to be the doctor and he was holding me upside down. I was buck naked with everybody in that room looking at me, upside down and all.
It was certainly an ignominious beginning. It was November. They brought me home, put me in front of a coal stove, opened it up with the metal handle and threw some coal in it, smoke spit out and you could hear the coal in there cracking. That stuff was liable to crack and pop and knock a little piece of burning coal across the room. That stove would be red hot in the middle of the room, a wooden room, with newspapers glued to the wall. At about 2 AM, there would be no heat.
Well I guess since I'm talking to you, you might as well be listening, because everybody's life is important, even mine, starting there in that little three room house with that fake brick asphalt siding . It was a little building my daddy got from Fort Campbell Kentucky. Three rooms, no water, no bathroom.
No bathroom was quite common back then. I can remember when going to school, there would be a role of outhouses all painted white and clean outside, go inside and there'd be the smell of lime. It wasn't all that unsanitary at all, when it was done right. But the outhouse behind the little shack, or around most of the farmhouses, was a different story. You had to watch yourself in there. There is no telling what sort of critter could be in there with you, or looking up at you, so to speak. It was a cold run to the outhouse in the winter.
Well they brought me home that little three room house with the wooden porch and outhouse. I spent my young years playing in the dirt beneath the maple tree. Toys were scarce, you had to make your own. A horse was a tobacco stick with some twine. My leg I would sling high as I dismounted my horse and I would tie him to the post of the porch.
Those were my Dylan Thomas days as I was famous among the barn and shed.
David Michael Jackson