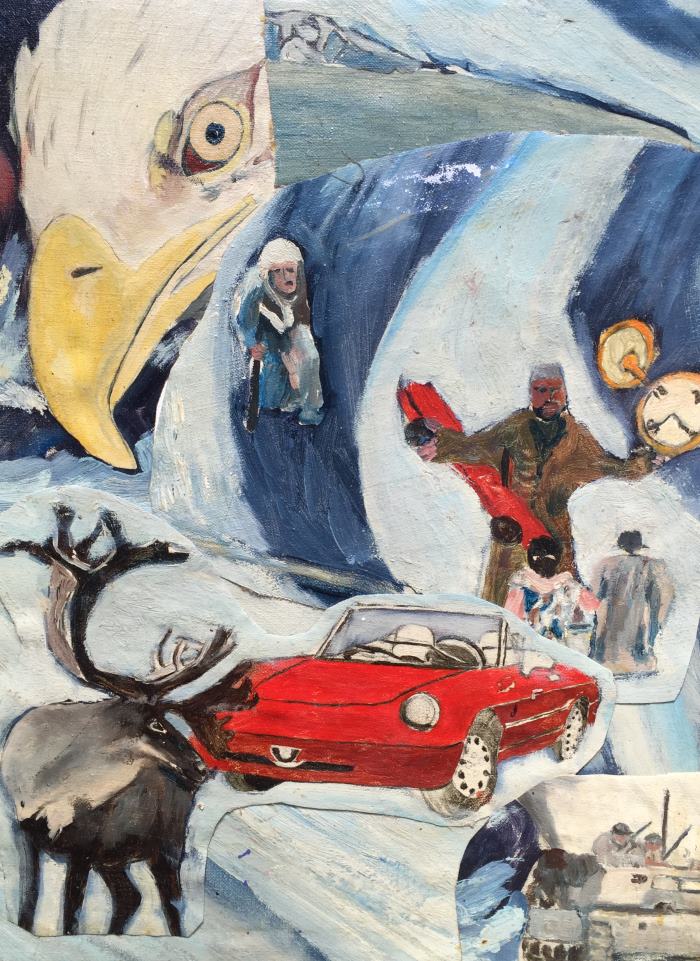 Artist Statement:
Recycled art
1. Painted a large painting during Gulf War 1, 36″ x 24″
2. Somewhere during Gulf War 2 it gets big hole in the middle of it.
2. So I cut pieces out of it and glued them onto a panel 16″ x 20″
3. One more Gulf War and we can get this painting down to 8″ x 11″
Make it go out of date.