the point being

not every photo matters, 
and neither every memory. 
not to mention,
they shape; 
they shift. 
like sands through the hourglass. 
these are the days of our lives.  
no semicolons. follow the rules.


9 i love homonyms

[right this way.] 

(how much poetry is laziness, e.e. cummings?)

the nine taking on significance suddenly. number nine. number nine. 
i went through a phase of thinking
i was john lennon reincarnated.

i guess that's probably not normal.

i want to save this all for you,
but there is nothing. 
nothing could possibly hold it all. 

what is this and what is all?
the point being:


salt of the earth

i will make mountains, move mountains - all with my mind
(i'd rather be crushed than wait)

i'll pick the short stick.

i'll wonder aloud at comprehensible ideas and miss the point.

i'll stretch too thin and disappear--grasping/reaching/flailing beyond
reforming out of place
lavaseepingneversleeping

i'll take everything with grains of salt
fragile prisms of humanity created through brutality.

[pay your taxes!] :)  : (


pinnacle

we've scrambled and strove.
the trash mountain of our past accomplishments.

it's growing fast and we can't keep up.
and here we are, at the pinnacle,

celebrating,
teetering at the top

freefall from our forte

of falsity, fame, freedom, 

or whatever we want it to be in the metaverse. 

will we be free, then, from chronological misery, 

mr. musk? mr. zuckerberg? 
gentlemen, what are your thoughts?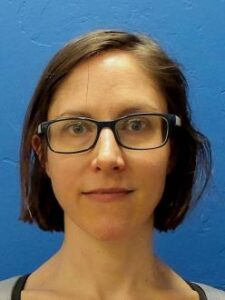 Jessica Skyfield is currently a teacher. She has been a scientist, a mother, will always be a student, and worn other hats, too. Her poems seek to bring light to our struggle with our awareness of our humanity: the juxtaposition of the smallness of ourselves when viewed universally and yet the large impact each of our individual actions can have.