... . .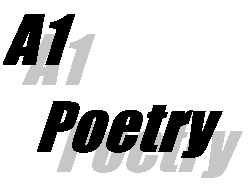 . . . .

A poem a day to the Millennium December 7, 1999

coup de grace
for a dying Zapatista, January, 1994


Lying, dying on the ground,
rival soldiers looking down,
such 'deja - vu' magic, is fate.
Such hard foreign faces,
from strange, far-flung places,
that share his unsteady estate.
Mayan-cool distinction waited,
like his race, extinction-slated,
by compatriots.
Stepping then, the weaker, forward,
like a new world seeker shoreward,
fires the first shot.
- john whitehead