Using Symphonic nomenclature as a springboard to birth 7 life insights – 5-7-5-7-7
CHROMATICISM:
A stream in motion,
Water flows over pebbles
Touching each in turn,
Notes in semitones ascend
Or cascade down like water
.
ANTITHESIS:
Opposites become,
Dwelling together in time,
Up or down the scale
Humanity seeks meaning
Good or evilly driven
.
THEMATIC INTER-RELATIONSHIP:
Evolving hearts join
In inter-linking circles,
A stark commingling
Of space and line adjoining
Returns to places once known
.
TONALITY:
Static expression,
Two souls brooding in one key
Seek security,
Living methodically
With little chance of mishap
.
PIZZICATO:
Violoncellist
Intently interpreting,
Ready to evince
Staccato sounds on taut strings,
Plucking with fingers and bow
.
ARIA:
Wisdom's melody
Exposing intricate paths
Drawing the hearer
Into the deep mysteries
Of life's richer fulfillments
.
MODULATION:
Varied expression,
Strategically changing keys
To advance insight,
Transitional reflections
Reveal treasures once hidden
.
richard lloyd cederberg 2019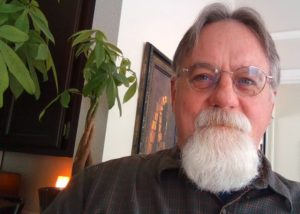 AUTHOR BIOGRAPHY – 2019
RICHARD was born in Chicago Illinois. He is the progeny of Swedish and Norwegian immigrants. Richard began his journey into the arts at age six. For twelve years he played classical trumpet. Then… the wonderful incursion of British music influenced him to put down the trumpet and take-up acoustic and electric guitar. Richard began writing songs and lyrics. He performed in 17 professional bands. He played clubs, halls, cabarets, and concerts in Europe, Canada, across the USA, Alaska, and even Whitehorse in the Yukon Territories. Richard's band SECRETS was one of the top four Pop-Jazz bands in San Diego for 5 years. In 1995 Richard was privileged to design and build his own Midi-centered Recording Studio ~ TAYLOR & GRACE ~ where he worked until 2002. During that time, he composed and multi-track recorded, over 500 compositions. Only two CD's were compiled: WHAT LOVE HAS DONE and THE PATH. Richard retired from music in 2003.
.
RICHARD'S POETRY uses various elements: nature, history, relationships (past and present), parlance, alliteration, metaphor, characterization, spirituality, faith, eschatology, art, and subtext. He enjoys the challenge of poetic stylization: Rhythmical, Poetic/Prose, Triolets, Syllable formats, Story-Poems, Freeform, Haiku, Tanka, Haibun, and Acrostic. Richard has been nominated twice for the Pushcart Prize.
.
PUBLISHED BOOKS: The MONUMENTAL JOURNEY SERIES integrates adventure, mystery, and historical fiction.
1. A MONUMENTAL JOURNEY…
2. IN SEARCH OF THE FIRST TRIBE…
3. THE UNDERGROUND RIVER…
4. BEYOND UNDERSTANDING…
5. BETWEEN THE CRACKS… is a spinoff from the MJ Series…
.
NEW BOOKS presently being written or compiled: A NEW RACE OF HuMAN'S… an eschatological drama that takes place just before the translation, during Daniel's 70th Week, and into the Millennium. UNDER SILENT BRIDGES… a diversified collection of poetic invention, short-stories, essay's, and digital photography.