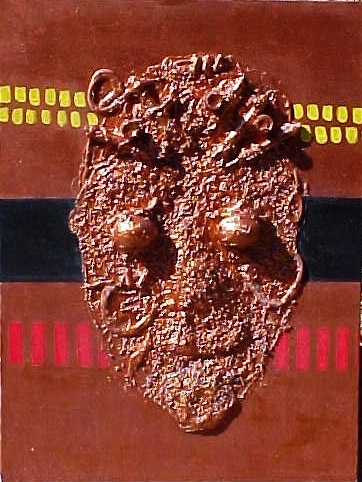 Digs
artist's note: "Uses found objects with a sculptural aspect. I am interested
in painting that utilizes 3 dimensions. I would like to do paintings that carry
the eye and the mind beyond the boundaries of a canvas."

16" x 20" canvas arcylic plus 'found' materials
Found materials layered in thick gesso.
$89