Cartoon Molecules is divided into six stoas, or porticos where, safe from the inclement weather of the outer world, the poet, thinking cap on, can walk like the peripatetic philosophers of ancient Greece, his readers following him about, absorbing the wisdom he is imparting, and occasionally, though sometimes without full comprehension, repeating it like rhapsodes. In short, the organization of the book invites one in, each stoa like a carnival tent, magical and intriguing to the starry-eyed reader. One pulls a flap and wonders, "What's in here?" and is never disappointed. But at the same time. the ultimate subject of Mister Hislop's extraordinary book is so large, so kaleidoscopic, that, in this reader's opinion, to do it justice requires much more than a review. Like Joyce's Finnegan's Wake, it should have a skeleton key (as by Campbell and Robinson); like the universe, it should have a space traveller who can explore its endless depths. But don't get me wrong. We get more than enough of magic and beauty when we just get some of it—like beautiful, unknowable life.
Take this sampler, a favorite of mine:
Dream of the machine
At the top of the stairs, perhaps she's a person
in three persons traffic in her hair hums
life and intelligence a person
a fixed stair with a parading universe
machine intelligence a person
a ballooning moon
a universe in entelechy a person
or is she a simulation
a cartoon molecule in the dream of the machine
as long as she's prisoner of an unknown
perhaps she's a simulation
finite limits in a false eternity
voice of a world collapsing endlessly
a frozen world with only leaning things
lapsing crumbling without memory
a world at an end in frosted shadows that ride
in their depths a wilderness
could a machine swallow a universe
or a universe swallow a machine
at the top of the stairs the locusts come
in her hair the simulacrum
In this work Mister Hislop reaches for the ends of being and, I suppose, though he may not think it, ideal grace. Deep in this Hislop-simulated universe of the cartoon molecule that dances its jig throughout his space-time continuum, he searches, as in "Dream of the machine," for what might be called electronic love. He sings the body electric at the top of the stairs. Who is she? What is she? Machine or woman; or some combination of the two? Is it possible for the reader to think of it/her as Grace, or at least, as "grace"? Mister Hislop seems to think of it/her both ways; but then, isn't it pretty well accepted that there are multiple universes? Perhaps in one universe she is the one thing, and in another, another.
Is all that we see or seem
But a dream within a dream?
Aside from the centuries, Mister Poe and Mister Hislop are not so far apart, and, do you know, despite the objections that I expect from almost everyone, possibly including Mister Hislop, I say the two poets are partners in the exploration of the Universe. "Eureka," cried Archimedes; Eureka, wrote Mister Poe; Eureka! Mister Hislop, fare thee well, as you explore the world of deep space.
Amazon.com Author Robin Ouzman Hislop
Aquillrelle.com/Author Robin Ouzman Hislop
E.M. Schorb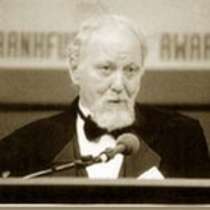 PRIZE-WINNING BOOKS
BY E.M. SCHORB
Books available at Amazon.com
_______________________________________
Dates and Dreams, Writer's Digest International Self-
Published Book Award for Poetry, First Prize
Paradise Square, International eBook Award
Foundation, Grand Prize, Fiction, Frankfurt Book Fair
A Portable Chaos, The Eric Hoffer Award for Fiction,
First Prize
Murderer's Day, Verna Emery Poetry Prize, Purdue
University Press
Time and Fevers, The Eric Hoffer Award for Poetry
and Writer's Digest International Self-Published Book
Award for Poetry, each First Prize
[email protected]
[email protected]