I need emergency Dial
Soap, Lord, my mouth
Speaks the darndest
Lines during rush hour,
Easy hate spreading like
Wolf spider poison in vein
Canals and I wonder,
Where else has it bore
Holes in my heart?
Halting at stoplights
Makes me curse one's
Dark skin, beautiful
Singing, old age,
Aimless female gaze.
I must kill it, The Beast,
Right here right now,
Lord. Rescue me from
Disease passed for tradition.
Give me the strength to
Honk my horn
If I have to, if I must.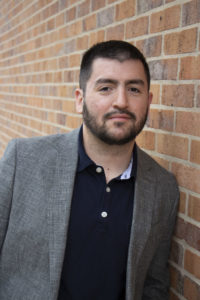 Bio:
Alex Z. Salinas lives in San Antonio, Texas. He is the author of WARBLES, his debut full-length poetry collection by Hekate Publishing. He is poetry editor for the San Antonio Review, and holds an M.A. in English Literature and Language from St. Mary's University.



Robin Ouzman Hislop is Editor of Poetry Life and Times at Artvilla.com;
You may visit Aquillrelle.com/Author Robin Ouzman Hislop about author.
See Robin performing his work Performance (University of Leeds)