The would-be sculptor of muses

Ether comes to be in the bright light
it makes auras like so many living hosts
to chase the others as if to mate.

In awe of the unknown phenomenon
the maker of miracles seeks a solution
to make a wonder from such soft chaos.

A silent symphony emerges in a waltz
particles of a curious matter embrace
swirling in a gentle cyclone.

Pondering the unexpected spectacle
magician in his dreams he is still
waiting for the only moment in time. 

Perhaps then he will be the great master
holder of the secret he has been seeking
when at last the creation becomes his muse.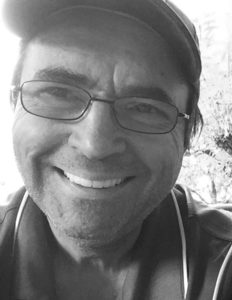 Fabrice B. Poussin teaches French and English at Shorter University. Author of novels and poetry, his work has appeared in Kestrel, Symposium, The Chimes, and many other magazines. His photography has been published in The Front Porch Review, the San Pedro River Review as well as other publications. Most recently, his collection "In Absentia," was published in August 2021 with Silver Bow Publishing.







Robin Ouzman Hislop is Editor of Poetry Life and Times at Artvilla.com ; You may visit Aquillrelle.com/Author Robin Ouzman Hislop about author & https://poetrylifeandtimes.com See Robin performing his work Performance (University of Leeds)